For More Information
You can also send us an email and we'll get in touch shortly, or You Can Call Us: 855-937-6945
Class A VA Contractor License #2705147099
DMBE VA SWAM # 684641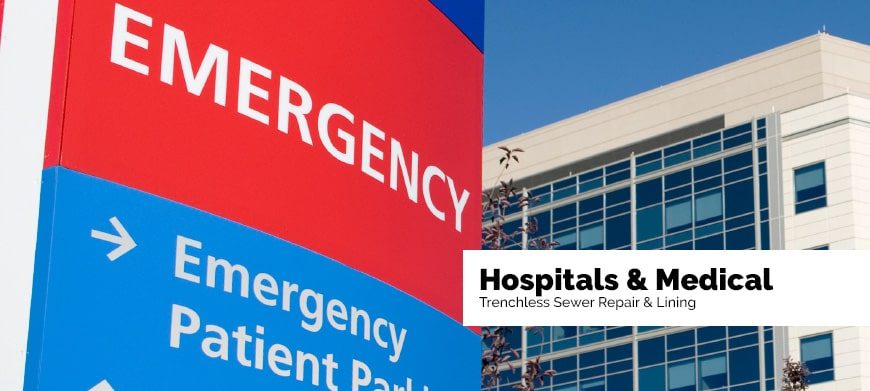 Hospitals & Health Care Facilities
At Dynamic Drain Technologies we have the proper CIPP technologies and experience to meet these needs. Properly locating and diagnosing pipe system deficiencies is an area in which our technicians excel. We take the time to visually map and record the piping system to better understand how it works and how we can adapt our no-dig pipe lining technologies to become laparoscopic in nature.
All pipe repairs are performed using sub-surface CIPP tools and equipment. The procedures are closely monitored through internal video inspection cameras. Much like a "stent," CIPP liners can be inserted from cleanouts into existing pipelines and are then cured in place to rebuild the pipe from within. All liners use a 100% solids epoxy that have no harmful odors of VOC'S, which is perfect for indoor installation. Our liners are designed to have the chemical and physical resistance needed to last 50 – 90 years in a demanding healthcare facility.
We have had the pleasure working with many great healthcare facilities such as University of Virginia Health Systems, Duke Medicine, Virginia Baptist Hospital, National Institute of Health, and HOSPIRA.