National Park Sewer Repair
For More Information
You can also send us an email and we'll get in touch shortly, or You Can Call Us: 855-937-6945
National Park Sewer Repair
.
Class A VA Contractor License #2705147099
DMBE VA SWAM # 684641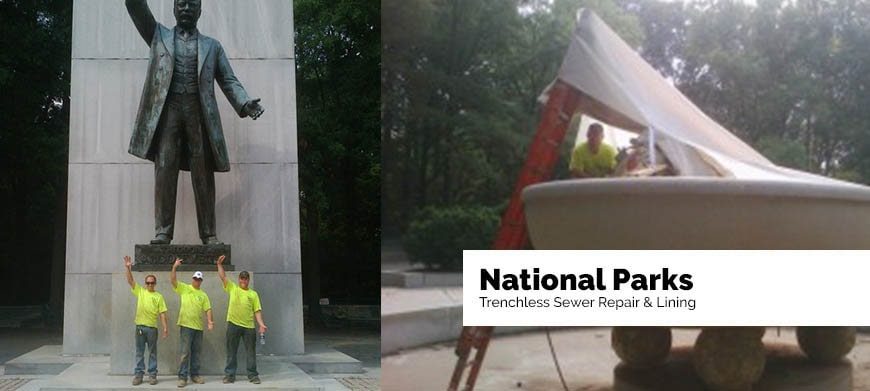 Dynamic Drain Technologies has been preserving national monuments with pipe lining technologies! Nothing is more satisfying than preserving a part of national history. We have worked in conjunction with (NPS) National Parks Service on several pipe repair projects. Our CIPP solutions are often the only pipe repair remedy that can be used to repair these historical assets.
At Dynamic Drain Technologies we have the security clearances, expertise, and technologies to design and execute a no-dig high profile project. We can install liners into water sculptures and fountain piping to preserve the historical structures that rest above the piping.
We have worked on several sites for the NPS such as, Theodore Roosevelt Memorial Island, Prince William Park, The White House, Architect of the Capitol, and Freedom Plaza.