Commercial Property Sewer Repair
For More Information
You can also send us an email and we'll get in touch shortly, or You Can Call Us: 855-937-6945
Commercial Property Sewer Repair
.
Class A VA Contractor License #2705147099
DMBE VA SWAM # 684641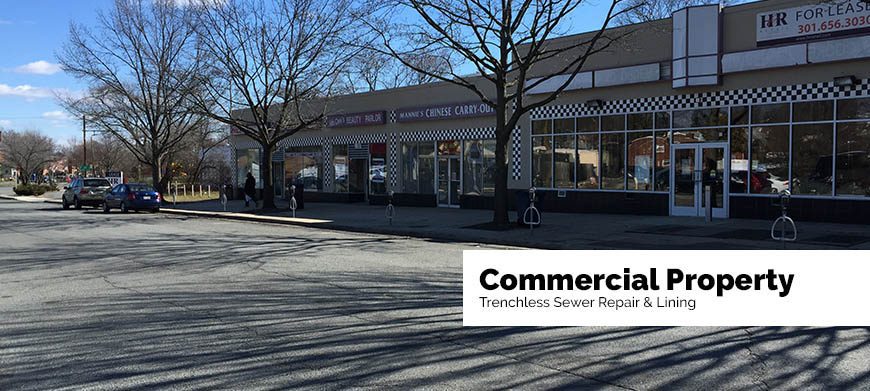 GOOD NEWS! Cured-in-Place-Pipe (CIPP) Lining will get your business up and running quicker than pipe replacement when disaster strikes. Property owners and managers work hard to turn a profit. Unfortunately, unforeseen sewer pipe problems will derail even the best business plan. Non-invasive CIPP lining is the cost effective, long lasting solution to get you back up and running fast.
The process is simple and starts with an inspection of the piping system. Reports will then be generated showing pipe length and depth along with the number of bends and incoming pipe taps. Next, a detailed pipe cleaning and lining plan will be drafted and executed to get the pipes back in service ASAP.
Savvy owners may choose to contact us before their first pipe problems occur. Taking a pro-active maintenance approach instead of a reactive one can save thousands in the long run. Conditional assessment of the piping system provided by our Infrastructure Intelligence Program informs owners of the condition of the pipes they can not see. This enables them to budget for PLANNED REPAIRS rather than having to react in an emergency situation.