Benefit 1
Having problems with your pipes?
We can help...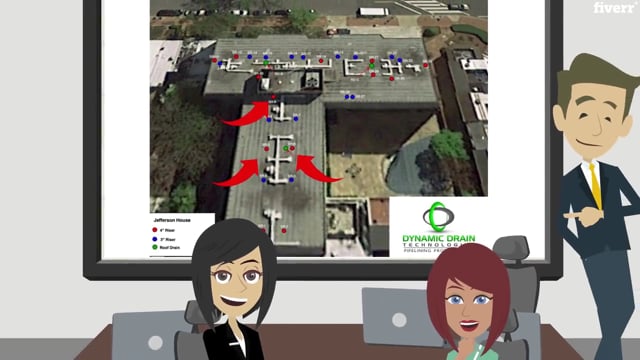 Benefit 2
Inspect - Clean - Rehabilitate
Get Results Faster
Rehabilitate Your Existing Pipes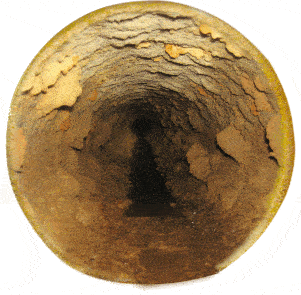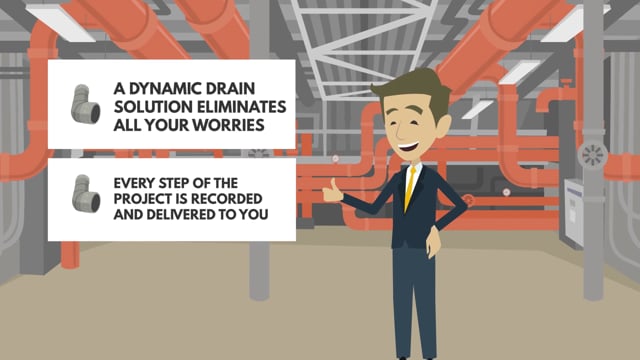 Benefit 3
What's Lurking Under Your Building?
Cured-in-place pipe (CIPP) is the newest trend in trenchless pipe rehabilitation methods used to repair and replace existing pipe lines.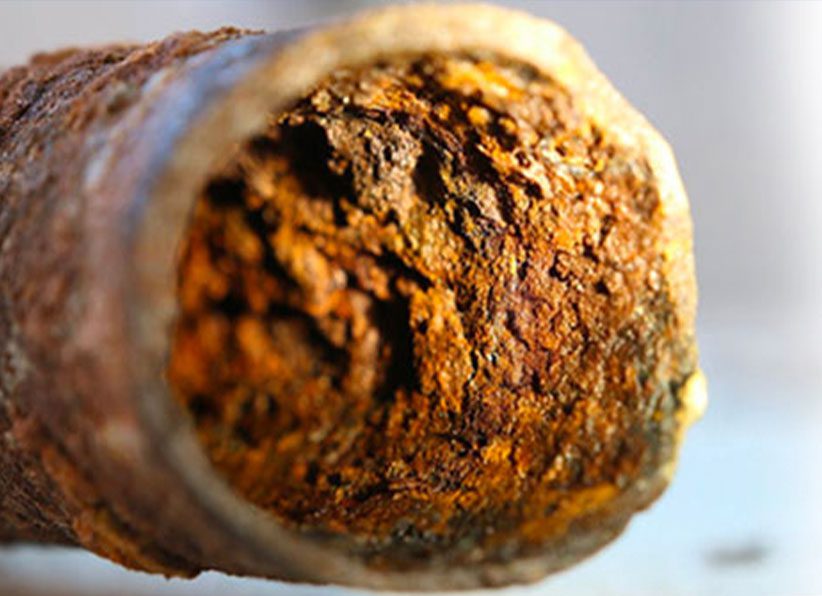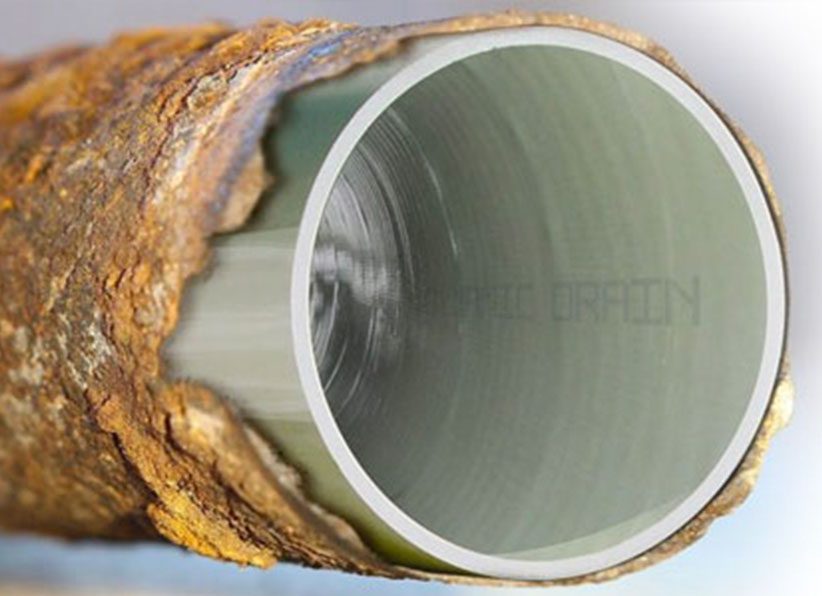 Benefit 4
Infrastructure Intelligence
Take control of your unseen infrastructure with advances in technology and training, capable of showing you their condition and future detailed predictions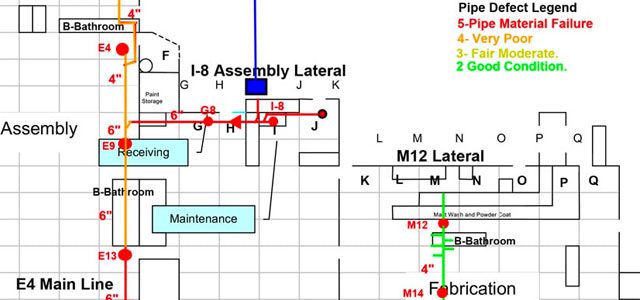 Cured-In-Place-Pipe (CIPP) lining is a less invasive, cost-effective and long-lasting repair solution
Driving technology for your infrastructure projects
A cured-in-place pipe (CIPP) is the newest trend in trenchless pipe rehabilitation methods used to repair and replace existing pipe lines. CIPP is a joint-less, seamless, no-dig, pipe-within-a-pipe that can replace anywhere from 4 feet of pipe to 1000 feet from a single access point. A widely used rehabilitation method, CIPP, can be used for water, sewer, gas, and chemical pipelines.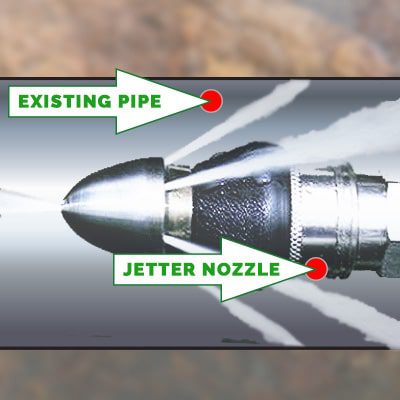 We utilize a variety of jetting nozzles. Incorporating the power or Keg nozzles and more. These high pressure water jetters pressure wash your plumbing and drainage system from the inside out. We have water jetter nozzles of all types specifically made to remove all kinds of dirt, debris and sludge hiding in your system. Robotic chain cutters can remove rust, concrete, root infiltration.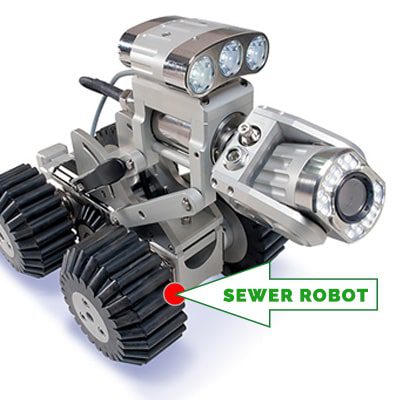 This closed circuit television video pipe inspection process involves running cameras through sewer lines and performing detailed inspections to identify deficiencies in the sewer system. It also provides a means to evaluate the effectiveness of various maintenance procedures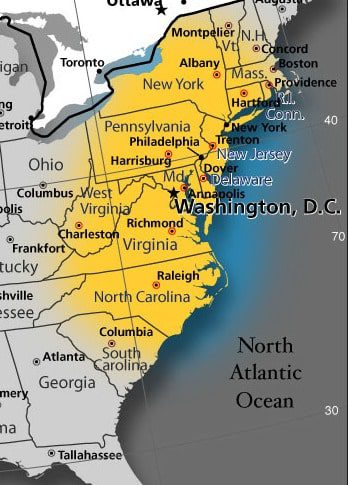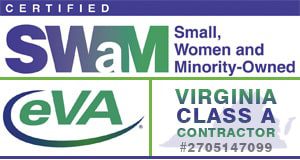 Commercial Sewer Repair Virginia, Maryland, Washington DC.
Dynamic Drain Technologies Specializes in Unseen Infrastructure Rehabilitation Solutions.
Commercial Sewer Repair Virginia, Maryland, Washington DC. Dynamic Drain can repair underground sewer and pipelines without digging or excavation. Dynamic Drain Technologies has developed a turnkey solution for locating, evaluating, educating, and implementing non-invasive Cured in Place Pipe Lining technologies for aging piping infrastructure.
Cured-in-place pipe (CIPP) is the newest trend in trenchless pipe rehabilitation methods used to repair and replace existing pipe lines. CIPP is a joint-less, seamless, trenchless pipe-within-a-pipe that can replace anywhere from 4 feet of pipe to 1000 feet using a single access point. It can be used for sewer, storm, industrial and chemical pipelines.
One call before you renovate, demolish, or dig will save you big!
Featured Project Before & After CIPP
S.O.M.E: Nick Santoni, Chief Executive Officer of Dynamic Drain Technologies narrates this awesome before and after trenchless CIPP (Cured In Place Pipe) repair at the world famous S.O.M.E. So Others Might Eat establishment. This trenchless pipe repair project was over 200 linear feet of combined 4" and 6" under slab cast iron pipelines. They saved thousands of dollars and shaved weeks off of their repair timeline by hiring us to get the job done right. Best of all, ZERO excavation was required and the facility remained fully operational while the repair was taking place. Hire us if you have a commercial pipe repair and would like to take control of your unseen infrastructure. Call: 855-937-6945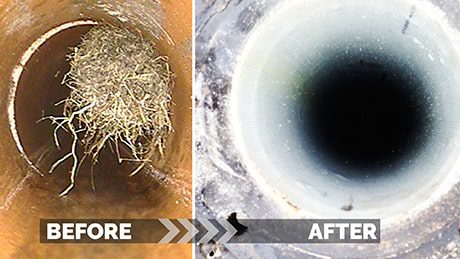 Turnkey Solutions for Aging Pipelines.
A properly working pipe system is not a luxury, it is a necessity. As a building's pipes age, they can become clogged, cracked, and corroded which can potentially lead to millions of dollars in unplanned pipe repairs and replacements. Insurance claims and invasive repair attempts can displace and aggravate tenants leading to further financial ramifications. Emergency service can provide a temporary fix but these problems are most likely a red flag for the underlying issue: a deteriorating plumbing system. By fixing leak after leak after leak, you are most likely treating the symptoms of the problem, but not the problem itself, which will inevitably lead to major plumbing problems.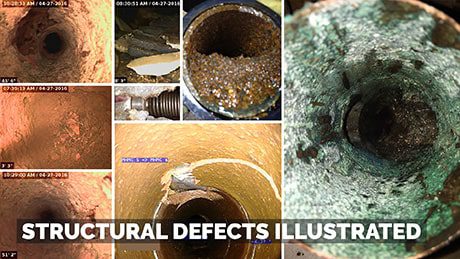 Structural & Operational Piping Defects.
Sewer and drain pipes are susceptible to many different types of defects. The National Association of Sewer Service Companies (NASSCO) lists over 200 structural, operational, and maintenance defects in their Pipeline Assessment Certification Program (PACP). NASSCO is an industry leader in setting standards for the assessment and rehabilitation of underground sewer pipe infrastructure. PACP training and best practices are widely recognized as the industry standard for pipeline assessment and trenchless technology.
As it is hidden from sight, a property's drainage piping infrastructure typically goes unnoticed by property owners. Whether located underground or within walls and ceilings, accessing and repairing these pipes when they fail is a costly and invasive endeavor to say the least.
Take Control Of Your Unseen Infrastructure
Why sit back and wait for unseen sewer piping to fail when advances in technology and training can show their condition? High resolution cameras, pipe cleaning devises, pipe locators, and conditional assessment reporting is available for virtually every type and size of pipe. Combining this equipment with highly trained operators will produce invaluable data for the property owner. Imagine finally being in control of these assets for the first time since the construction or purchase of the property. No longer will you have to cross your fingers and hope your pipes don't fail. A carefully thought out sewer assessment involves three phases:
1. Survey
A PACP certified technician will visit the property to verify access points to the sanitary and storm sewer piping. Roof penetrations, pipe clean outs, floor drains, and manholes are identified and labeled on a GIS or blueprint drawing. Any points of access will be noted. Current pipe conditions will be assessed from a sample set of the system. A budget for cleaning and conditional assessment will be formulated from the results of the survey.

2. Cleaning
A team of technicians will use high pressure water jetting and/or cable driven pipe cleaning equipment to remove debris from the pipe. The current pipe condition will dictate the method and level of cleaning required.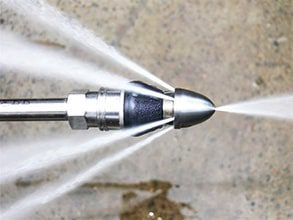 3. Conditional Assessment
Each pipeline is CCTV inspected using the proper equipment necessary for its type and size. The pipe is then given a "defect grade score" in accordance with its condition. This scoring system is as follows:
5: Pipe Material Failure: Immediate attention needed
4: Very Poor: Will become Grade 5 in near future
3: Fair: Moderate deterioration has begun
2: Good; has not begun to deteriorate
1: Excellent; no observable defects.
Color coding of the defect grade allows owners to easily identify the condition of each pipe and begin planning for their renovation. GIS pipe location maps, pipe inspection reports and complete videos are delivered to the client upon completion of the project.
Cured-in-Place-Pipe (CIPP) Lining.
The cost effective less invasive rehab solution
Now that the conditional assessment is finished it's time to budget for repairs. You'll want to start with the pipes that were graded with a defect score of 5 and work your way down from there.
CIPP lining, also known as trenchless pipe lining, is an excellent rehabilitation solution. It's cost effective and much less invasive than the traditional pipe replacement project. The lining material is made of a needle punched felt wrapped with a plastic membrane. The liner is cut to length then impregnated with a two-part epoxy resin prior to its insertion into the pipe. Manufacturer certified technicians use design calculations to ensure that the proper lining material and epoxy mixture is chosen for the job. The technicians will use an inverter to inject the liner into the pipe. The inverter turns the liner inside out allowing the epoxy saturated felt form a 100% bond to the pipe.
A calibration tube is inflated inside of the liner, pressing it against the pipe walls, during the curing process. Depending on the application the liner may be cured with ambient air, hot water or steam. The calibration tube is then removed and any incoming service taps are opened using robotic internal pipe cutting machines. The result is a brand new pipe within your existing pipe which is designed to meet the same structural specifications as a new piping system.
Advantages of CIPP Lining
When you are considering whether to replace your old pipes or use pipe lining, keep in mind the following advantages offered by CIPP lining:
It involves minimal disruption to residents or tenants. The process is completed with minimal or no demolition.
CIPP provides a long-lasting solution. Liners are designed to have a useful life of as long or longer than new pipe.
The smooth surface of the liner allows better water flow through the pipe. It covers cracks, holes, and offset joints that can "grab" waste products and create backups.
You get a more cost-effective solution during and after the job. Lining the pipes can be 30-40% less than the typical cost of pipe replacement.
All buildings differ per their age and the condition of their drainage piping systems, but CIPP lining works for most applications. Before committing to a costly, large-scale pipe replacement project, consider educating yourself about conditional pipe assessment, CIPP lining, and the benefits it can bring to the property. Chances are high that it will help to alleviate recurring leaks and backups for good.
Leo Haslbeck is Director of Sales and Marketing with Dynamic Drain Technologies. We are a Virginia based Class "A" contractor that offers CIPP lining, conditional assessment, and cleaning of sanitary and storm sewer piping. For more information, contact Leo at 301-448-2054 or

Before you dig... call us!
The team did a very thorough job and I'll be glad to work with them again. Thanks for helping to rid me of a major headache.
I have owned since the beginning of 1990.

A couple years ago, after retirement from IT field, I renovated my unit the way I wanted to have and enjoyed very much living in it.. Unfortunately there was leak on my dinning floor couple month after completion of renovation. Previous management team try to find the cause but never found the cause but now we know why..

Due to that reason, I was very excited about Dynamic Drain project but was concerned what need to be done in my beautiful kitchen.. Instead of worrying, I contacted Tiffany to express my concerns. She arranged Renier with his team & Victor from co-op to meet in my unit to figure it out how to accomplish project without damaging the kitchen!!

In the end, Renier, project leader, not only found the way to accomplish work but also gave me the biggest smile on my face..

Throughout the project, I realized that Reiner & Victor are very professionals, kind and friendly, ready to listen what was my concern, superb work ethics & came with the best answer/result possible.. I can't say enough! "Thank You" to Renier & Victor, I want to show gratitude for their fantastic work!! Thanks again😊
I want to let you know how pleased I was about the process related to relining my kitchen sink drain. All of the staff were very professional. They explained everything that they were doing. They kept the work area very clean and were very polite. I appreciated learning from them.
They also explained that connecting my drain to the main pipe was a bit more challenging than many of the other units because of the angle of installation and washing machine connection. I appreciated their willingness to keep me informed. All in all, I was not looking forward to no kitchen sink and water for a week but it ended up being ok because of the professionalism of the contractors. I have confidence that they are doing an excellent job.
Hope you are doing well during this crazy times with the omicron all around us.
Just a quick email to let you know my impressions of the people who did the pipework.
Since day one they were very professional, very courteous, and quick. I thought they would spend more time in the unit doing the work, but to my surprise they did it quickly. Also before doing any the work, they asked me if it was ok with me if they could make noise.
Also they checked 3 different times if I had leaks under the sink. And they cleaned everything, like they were never here.
I know you dont have the time to come and check the quality of the work, but I wanted to let you know my impressions of a job well done.
Just wanted to send my congratulations and thanks to all who made this project such a success! I got a look at the camera inside the renovated pipe and I think it's amazing what was accomplished in just 3 days. In my 23 years of high-rise condo life, that was the best plumbing project I've ever seen.
My wife and I have taken the opportunity a few times recently to express to Management and the Board our frustrations with this aging building and its mishaps, and more particularly with the not-always satisfactory remedies available when difficult things happen to our properties. We thought it only right to take this opportunity to express our great pleasure and satisfaction resulting from Dynamic Drain's recent work on the 11 and 09 Tiers in the south tower of The Promenade. I rode the elevator with one of Dynamic Drain's workers recently whom I've become loosely acquainted with these past months, and on that day he was wearing a quite dejected expression on his face. "Hey man. Rough morning?" "Oh yeah," he replied to me, sounding exhausted already at only around mid-day. "What Tier are you guys working on now?" "14. All the kitchens are blowing up," he said, shaking his head. "Oh no, that sucks," I said. "Well, you guys sure saved our ass," I offered (please pardon my crudity). This seemed to get his attention and spark his curiosity, so I told him our story, which I'll repeat here and now to you gentlemen. We bought our unit (411-S) here in The Promenade in late 2010, and moved in on December 27. At 9:00 am the next morning on December 28, 2010, I was in the bedroom and heard a "gurgling" sound coming from the bathroom. I investigated, and to my horror, I found water was POURING out of the toilet onto the floor for no apparent reason. I immediately (or as soon as I got my wits about me) turned off the water and in what has since become somewhat of a ritual, I began scooping the toilet water out of the corner of the bathroom floor into the bathtub with a dust pan. Luckily I was right there, but I'd estimate a good 2-gallon deluge by the time the water was off. That experience began an 11 year odyssey with our toilet – one we thought might never end without changing out all the pipes in both towers (can you imagine?). Not just mystery overflows – EVERY flush was an adventure – the toilet had to be watched intently for the entirety of the empty-refill cycle because any flush was a potential overflow disaster (clogging wasn't the issue, the pipes were). On exceedingly windy days, when we would hear the pipes connected to the bathtub drain start to "gurgle" and the water in the toilet start to percolate, we learned to just turn the toilet water off. Sometimes turning on the bathtub faucet and allowing the water to run awhile would clear some of the air out of the pipes; sometimes it would instead cause the toilet to begin overflowing. Our kitchen too – albeit to a lesser extent. Someone above us has a washing machine installed within their unit, so a couple/three times a week we would walk into our kitchen to find suds overflowing from our sink drain up over the basin and onto the kitchen floor. These suds – they smelled awful, like dank laundry lint, and always had what looked like pieces of ash floating atop the sud-bubbles. Since Dynamic Drain completed their work on the 11 and 09 tiers here in the south building, all of those issues that plagued us for over a decade have gone away. They simply stopped. Obviously, we don't miss those days; to the contrary, we feel an enormous debt of gratitude to Dynamic Drain and to the people here at The Promenade who brought them to us. Very liberating to no longer be in constant combat with our bathroom. Thank you, and please feel free to share our account with other shareholders still awaiting relief and/or with the people at Dynamic Drain.