Governmental and Federal Facility Sewer Repair
For More Information
You can also send us an email and we'll get in touch shortly, or You Can Call Us: 855-937-6945
Government and Federal Facility Sewer Repair
.
Class A VA Contractor License #2705147099
DMBE VA SWAM # 684641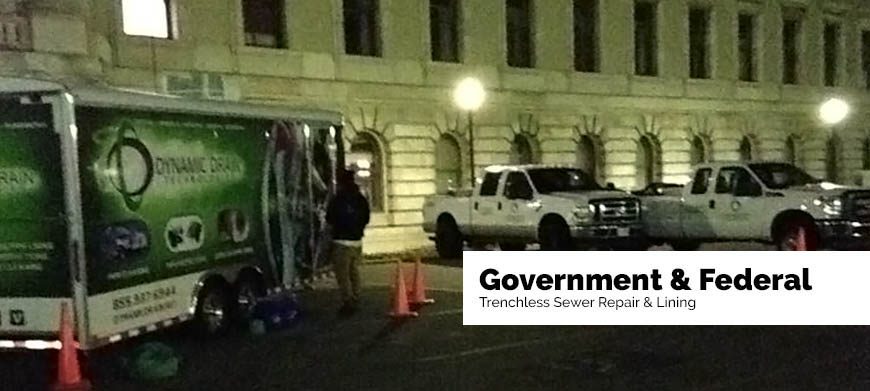 Dynamic Drain Technologies has performed conditional assessments and Cured-in-Place-Pipe (CIPP) lining projects for the Architect of the Capital, Smithsonian Institution, US Naval Academy, White House and many other Government facilities. We have had the pleasure of saving some of our nation's most treasured landmarks from irreversible damage using the trenchless capabilities of our CIPP lining system.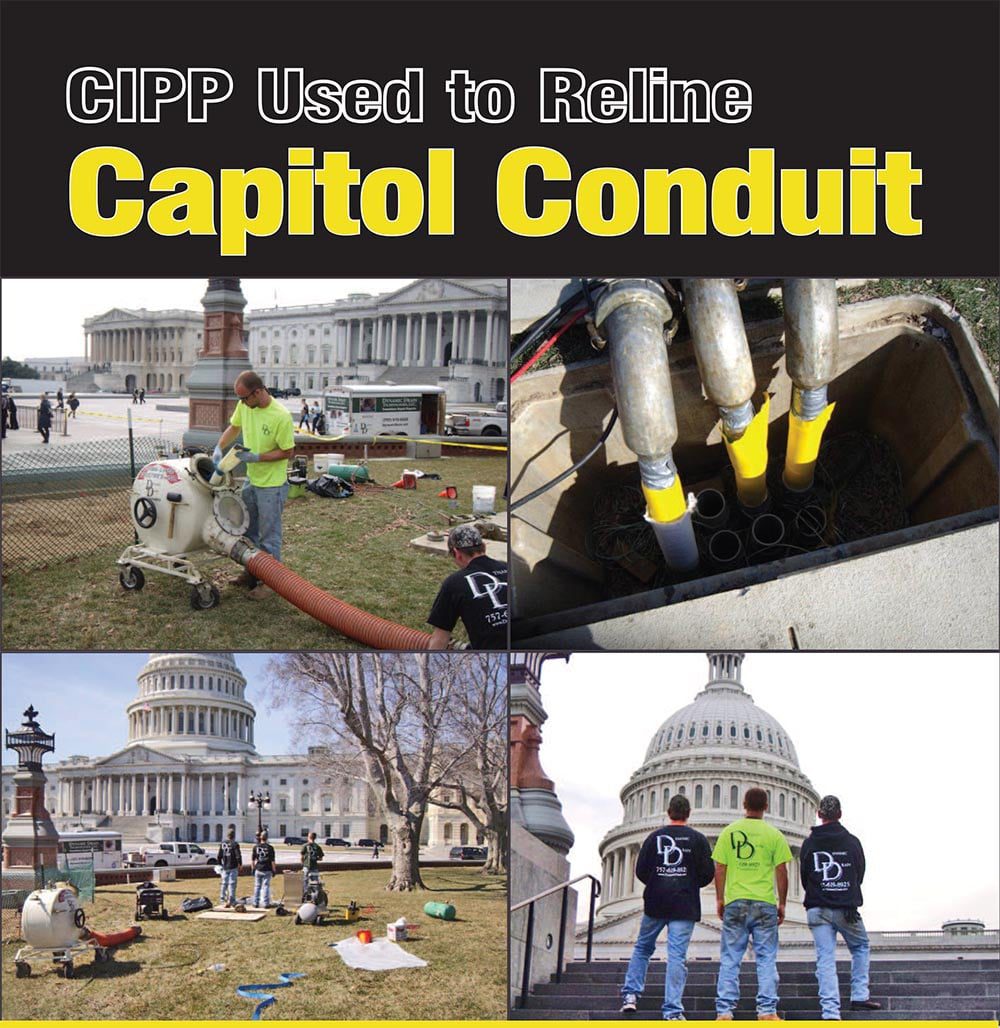 Blueprints are often missing or inaccurate with older historic buildings. Pipe location and mapping are key components to the successful CIPP lining at these facilities. Accurate drawings help the CIPP lining technicians design and install the proper liner for each project. Many facilities need to remain open while a project is being completed. Dynamic Drain Technologies can work closely with Project Managers to devise a work schedule that will not disrupt the normal course of business for each building. Our dedicated technicians feel a sense of pride in knowing that they did their part in preserving the nation's history with each completed project.